Increase Followers and Engagement on Instagram
If you have opened this post, that means you are going to read some amazing tips and tricks of increasing your followers and boost engagement on Instagram. You will increase IG followers for sure! You will call yourself then an 'Instagram Marketer, after learning all these marketing strategies. What is engagement? It is the constant Liking, Commenting, and Sharing of posts of several followers and other Instagrammers whom you would want to connect with! I have been experimenting with Instagram marketing for some time and have learned some tips and tricks through my analysis of posting and engaging with many Instagrammers. Also, I have also taken help from a few tutorials (will reveal the best ones you can check out on YouTube & their Instagram pages).
Choose a Suitable Name for Your Instagram Account
It should be related to the niche of photos that you will aim to post. For, e.g., my account is @travfashjourno → Travel – Fashion – Journal. Basically, it is a travel and fashion account focusing majorly on being a Travel Journal of my past and upcoming travels! Keep experimenting with your name, but choose only one. Remember to follow this simple rule always for FOLLOW/UNFOLLOW: keep 10 seconds gap between each following & 20 follows/unfollows in an hour to prevent yourself from being blocked by Instagram AI (don't worry you will hear more of these words throughout my post as it is very frustrating if you are blocked multiple times).
Categorize Niche on Instagram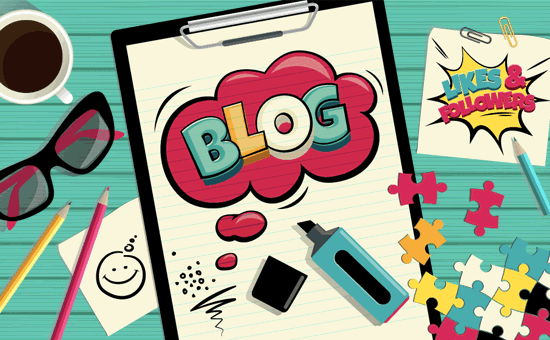 Once you start your account, please post great photos that are of your niche! If you post photos that are not of your niche, you won't get new followers, and in fact, people will start following you! So, be very careful. Remember, post 3 photos in a day to keep your account active and in good eyeballs of similar Instagram accounts so that those people can like and comment on your posts, and even save and share. The best timings are 12-1 PM, 7-9 PM, and 11 PM – 2 AM. Trust me, you will get good engagements (like, comment, save and share!).
Use Relevant Hashtags to increase IG followers
Hashtags can break or change the activity rates and the reach of your posts/photos. Check which one's work and which ones don't. Also, some hashtags also shadowban your photos (shadowban = your photos will not be visible to people). Good hashtags will help your content to spread to a wider audience and even can feature your posts on the 'Explore Page'. Pretty cool right? Try posting hashtags with a 10K – 50K audience size at the initial stage and check the performance of your post (in terms of likes, comments, and saves). If these are helping your photos get a lot of attention, then try large audience size hashtags (500K – 1M – 5M+). Keep the number of hashtags to a maximum of 20 hashtags and a minimum of 10. On the brighter side, you can have 25 hashtags on your post, but not more. Instagram can restrict your account else-wise. Remember, do not post the same hashtags again, and again on your posts. Instagram will think you are a bot and its AI will block your account for a while (which you won't! Trust me, it's frustrating to have a block). Also, a point to note, if more people are saving your posts, there are higher chances of that post being boosted to a wide pool of Instagram audience and viewed multiple times by them! Check out for more info!: https://www.wordstream.com/blog/ws/2019/05/29/instagram-hashtags
Search the popular hashtags
Search the popular hashtags that you find on Instagram or if someone refers them to you. Choose 3 pictures each hour on the "Recent" Tab of those hashtags. Like & Comment on each. So, 3×3 = 9 … So 9 activities per hour give rise to 9×24 = 216 activities per day! Imagine how far your account will reach! People will see you commenting and liking and will contact you and even like your photo and even comment. But remember, only limit 30 comments & likes in an hour! Don't cross this limit, otherwise, Instagram AI will block you!
Create an interesting Bio
What do you mean by 'Bio'? Bio is the description under your Instagram handle name on your Instagram account. It should hold some keywords that will highlight your account in the search browser of the Instagram Explore page. Research some! R&D is very important! If you are a traveler, check my Bio for the same. If you are a photography enthusiast, check Photography Accounts, etc. You can use a mixture of Emojis and words and even can enter your website/blog if you have one. People actually click the link mentioned in the Bio. You can also monitor the same by checking the 'Insights' tab on your account.
Also Read: Digital Advertising in Travel – Fashionable Travel Journal by Naina (travfashjourno.com)
So, had a read of these wonderful tips!? Do comment on the same in the comments section or even contact me by sharing your details on the contact page! Or even the best idea! FOLLOW ME ON Instagram to connect!
Also, you can check out the best Instagram Marketer that I believe in (he is also a Youtube Specialist as well) ~ You can subscribe as well if you love his videos and if they help your Instagram and he will help you to increase your IG followers as well. CHECK!! https://www.youtube.com/channel/UCZJyL1GiRcQA5NdyK9RL63Q