Best Duty-Free Airports
by Naina Singh Chauhan
I know some of you may travel and hop from airport to airport. The best part of your travels is the airports, as we spend most of the time on airports in transit waiting for our connecting flight. I love exploring the airports that I take off and land on. But, do you know which are the best duty-free airports to explore? The concept of duty-free has changed with time. Apart from grabbing attractive discounts on premium and luxury brands, along with world-class liquor and petty souvenirs, travelers catch up on the ambiance and the aesthetics of staying in an airport. Would you love to visit the best duty-free airports in the world?
So, which are the airports that make your travels beautiful? What are the cheapest duty-free airports? Which are the airports that have the best duty-free in the world? Should I tell you mine? I have experience staying at these airports, including the one in my home country.
Incheon International Airport, Seoul, South Korea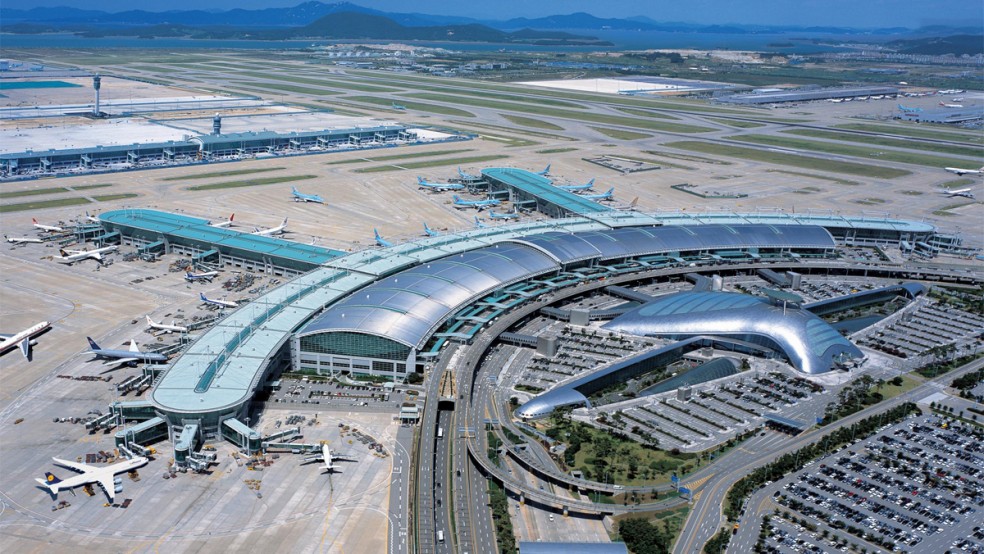 What can I say about this airport? It's marvelous. It's neat and clean. The duty-free welcomes you with children's toys at the entrance and then eateries further inside. The liquor is further inside. Luxurious brands midway also greet you. Your eyes sparkle with joy. You see kids running down the hallway right into the food arena after they play with the toys in the duty-free area. Would you want to spend time at such an airport? Though not the cheapest, but the Incheon International Airport in Seoul fits within your budget. Window shopping was my favorite!
Also Read: Travel Mistakes to Avoid
Indira Gandhi International Airport, New Delhi, India
I have seen this airport grow and develop year after year. Since birth, I have been traveling globally from my home country's airport "Indira Gandhi International Airport". From the early 1990s until recently, the international airport (as we now call T3) occupied a small area in the outskirts of Delhi (in the National Capital Region). Now, the airport is world class and qualifies as one of the beautiful airports in the world. It's duty-free is world renown. The products within the duty-free New Delhi airport are pretty reasonable. As you enter, you are surrounded by India's finest liquor and global ones as well. They present you with good discounts, about 50% off on double packs and even luggage bags as a complimentary gift. How cool is that? Delhi isn't far! Come visit!
Also Read: Cheap Flight Tickets
Sheremetyevo International Airport, Moscow, Russia
You may have a distinct impression of any Russian airport. But, I have the very view of it in my mind. It is beautiful, connected with many terminals. If you have to catch a flight that is not to be missed, then you got to hurry as the distance between terminals is huge! But, the duty-free is in every terminal. Would you still stop at one or start running to catch your flight? I would agree with the former, but would really be with the latter. Even if you are stranded at the Moscow airport, the duty-free will keeps you occupied. They lit its entrance with children's toys and beautiful gift items. Well, there are many small duty-free shops apart from the main large ones near several boarding gates in one terminal. With restaurants and bars in between, you can literally have a ball of a time.
What is your pick? I would love to visit all the airports in the world, including Fiji! Any other airport that shaped your smiles? Write in at naina1989@gmail.com and would love to hear your views!