Enhance your binging experience with the best Netflix Tips for 2021
As one of the best streaming services today, I know Netflix for its ability to bring new movies and TV shows and rekindling the viewer's long-lost love with famous shows from the past. In 2021, Netflix promises to bring viewers a wider variety of shows and movies to ensure you do not run out of options. From binge-worthy thrillers to sitcoms and reality shows to documentaries, here is a glimpse of the shows you need to be streaming now on Netflix and what to look out for.
Photo by Anastasia Shuraeva from Pexels
'Buried by the Bernards'
If you are a fan of reality shows, Buried by the Bernards is one that has inspired a lot of think pieces since it first aired in mid-February. This documentary series follows the lives of the Bernards as they run the family-owned funeral service. They filmed this show pre-covid in Memphis, and give you a glimpse into a family that takes dark humor to the next level.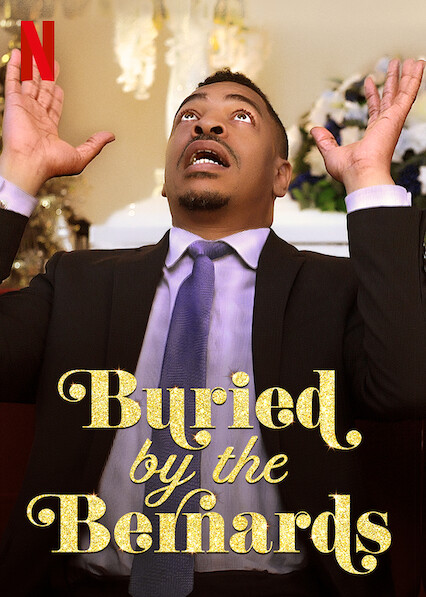 'Behind her eyes'
Based on a best-seller by the same title, Behind Her Eyes is a TV series that encompasses a usual love triangle involving a couple and a single woman before turning into a bizarre story towards the end. Simona Brown, Tom Bateman, and Eve Hewson play leading roles, with the main aspect of the show being the twisted way it ends. It is one worth watching if you have not yet.
Other shows coming to Netflix include:
'A perfect day by Arsenide'–a series shot in Hong Kong-based on Mr. Pizza's novel.
'Moxie'–a movie about a shy 16-year-old who sparks a revolution in her school.
'Pacific Rim: The Black'–a Pacific Rim Franchise anime series.
'Nevenka: Breaking the silence'–a limited Netflix true-crime doc-series that takes you through the first ever-public harassment case in Spain.
'Alien TV season 2'–a kid's series that stars aliens reporting to their planet with findings from the earth.
4 Tips to make the best out of your Netflix subscription
1. Using category codes to find what you need
If you watch the same TV shows and movies on Netflix, it is probably because the algorithm shows you what they think you would enjoy based on your viewing history. To try out something different, Netflix has over 70,000 hidden categories.
You can access these categories by adding these codes in the Netflix URL http://www.netflix.com/browse/genre/code, where the last digits present a category. For instance, if you want to stream b-horror movies, you can type in the category code '2852' at the end of the Netflix URL http://www.netflix.com/browse/genre/2852 to access all the shows in the category.
2. Access geo-restricted content
Due to copyright guidelines and licensing, Netflix shows different content to different viewers based on their location.
If you want to watch your favorite shows when in a geo-restricted country, you need to learn how to install a reliable VPN and activate it every time you want to binge on Netflix. This way, you will have access to shows from different parts of the world without worrying about geo-restriction.
3. Get better video quality with the super Netflix extension.
If you use google chrome to stream on Netflix, you can download Super Netflix, a browser extension that allows you to choose the video quality on Netflix instead of having the service do it for you. You can reduce the video quality, too, if you want to save your data.
4. Clear the 'continue watching' queue
If you do not want to see recommendations under 'continue watching', you can clear the titles from your account settings. Under 'my profile', go to view activity and close everything you want to be cleared from the list. This will adjust the queue to your preference.
Follow these tips and tricks for the best streaming experience for all the upcoming shows and movies on Netflix in 2021.